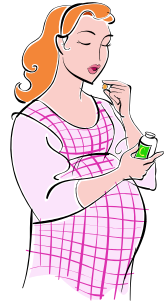 ---
As a supervisor, you should be aware of your responsibility to protect workers in your lab who are pregnant. 
Reproductive Health: The resources collected on this webpage can be used by Principal Investigators, managers and supervisors to develop safe work procedures that protect the reproductive health of employees, students, and volunteers. 
Safety Net #54 - Pregnancy and the University Workplace
Here are some ways you can be proactive:
Identify reproductive hazards in the lab.
Know that there can be potential risks for chemical, radiological, physical and biological hazards for pregnant women.
Have lab personnel read SDS and document they have been read.
Encourage your lab personnel to let you know as soon as they become pregnant (but you cannot require them to report reproductive status).
When you learn of a pregnancy (declared), you should do the following:
Meet with the employee to discuss fetal health concerns and document the discussions.
Encourage pregnant employees to discuss work risks with their physicians and obtain documentation for any necessary accommodations.
Establish reasonable work practices, including providing appropriate PPE. 
Consult administration to assure you are complying with the Collective Bargaining Agreement, if applicable.
More information on pregnancy in the workplace:
Safety Net #107 -Pregnancy and Reproductive Hazards in the Workplace: Physical and Biological Hazards
Safety Net #108- Pregnancy and Reproductive Hazards in the Workplace: Chemical and Radiological Hazards